Wednesday, June 1, 2022
|
Virginia Beach, VA
Adam M. Carroll has joined The Garcia Companies as Vice President. As part of the executive team, Adam will be supporting all areas of our business with a focus on strategic growth initiatives and turning new opportunities into contractual commitments. From structuring transactions and finalizing agreements, to advising on implementation requirements, Adam will provide legal and business expertise for our current and growing operations.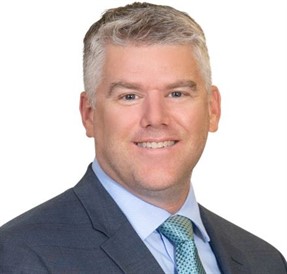 Adam arrives from Wolcott Rivers Gates, where he ran a busy commercial practice and served as a managing partner of the law firm.  He brings a wealth of experience in complex commercial matters.  While practicing law, he helped a variety of business clients navigate difficult commercial real estate, land development, and contract structure issues.  In addition, he litigated high-stakes cases before state and federal courts for his clients. 
Our team has been lucky to work closely with Adam as outside counsel over the past several years. Through various development and project matters, we've witnessed his legal acumen, business sense, diligence, and energy he brings to his work. 
As a long-standing business partner of The Garcia Companies, we are glad to have Adam now join our team and are confident he will easily integrate into our business.
We welcome him to The Garcia Family!