Friday, December 10, 2021
|
Palm Beach Gardens, FL
Terra Lago, a newly planned, multi-generational neighborhood located in the heart of the Village of Indiantown (the Village) has been unanimously approved by both the Planning, Zoning and Appeals Board and the Village Council.
Warfield Inv., LLC, an affiliate of The Garcia Companies, purchased the 800+ acres of undeveloped land in the Village with the intent to create a master mixed-use neighborhood offering a harmonious blend of residential styles and commercial spaces.
The neighborhood has been carefully planned to be a multi-modal network of local streets and greenways. Its overall design focuses on walkability, congruence, and habitat preservation with common areas offering multiple lakes, walking paths, nature trails, parks and an 11-acre recreational center that includes a clubhouse.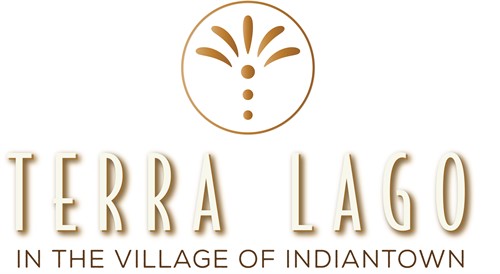 It will feature an assisted living facility and include over 2,000 homes consisting of apartments, townhomes, and single-family homes. With an emphasis on architectural variety, Terra Lago will offer multiple housing styles, model types, and lot sizes to meet a growing base of homeowners.
An additional 100,000 square feet of commercial space in the Village Town Center will include restaurants, businesses, and other complimentary services that will provide residents with a variety of amenities and resources.
The name Terra Lago blends the words 'earth' and 'lakes' and is illustrative of the developer's commitment to both green and blue spaces as well as to the creation of a neighborhood that connects to the larger community. It is also a nod to both the history of Indiantown and the legacy of The Garcia Companies' late founder, Edward S. Garcia.
"We are excited to connect with the Village on a project that will provide attainable home ownership opportunities and thoughtful growth for the community," said Josh Kellam, President of The Garcia Companies. "Mr. Garcia's vision was to think outside the box, offer value to the people we work with, and provide long term, meaningful impact in the communities we touch. We carry out his vision in all that we do."
Incorporated in December 2017, the Village of Indiantown is the first municipality to be incorporated in Martin County in over 40 years. Having established strong roots in South Florida, more specifically in the agricultural community, The Garcia Companies were drawn to its synergies with the Village of Indiantown and the community's bright future. The project is expected to be one of the first major development projects in the newly established municipality and a major boon for growth.
"It is the desire of The Garcia Companies to capture the vision expressed by community leaders and residents of the Village of Indiantown." says Kellam. "We worked directly with its representatives to achieve specific design elements and aesthetics so that the neighborhood would be a reflection of the community's vision."
Development of the property is planned to begin in early 2022 with new home opportunities expected within a year of groundbreaking.